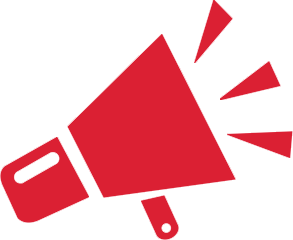 Renewing your Certificate
To maintain ANY certificate, you must complete the refresher course named
"Cruise Dynamics" every year.
This online course is open from February - December
Who can acquire CLIA Certificates?
Access to the CLIA Certification program is only available to consultants currently employed by a CLIA member Agency or who hold an individual CLIA Australasia Membership*.
Should membership not be renewed, or an agent moves to a non CLIA member agency, all CLIA Points and Certification information is archived until such time as financial membership is re-instated.
* Some students in the Vocational Sector will have access to the CLIA Learning Academy under the CLIA Membership of their respective institution. Students do NOT qualify for CLIA Certificates, however as their CLIA Profile grows with courses, experience and points, they can use this effort towards Certification once they are employed by a CLIA member Agency in the future.
Your Guide to CLIA Certificates
Frequently asked questions


What sho

uld I do first to start my pathway to CLIA Certification?
We recommend you start with the two CLIA Core Unit courses; Oceans of Knowledge / Oceans of More Opportunity.
The information contained in these courses form the foundation of all other cruise related knowledge and education. Oceans of Knowledge revolves around the industry as a whole, from learning the basics about ships and the cruise experience, to the appeal to the consumer. Oceans of More Opportunity revolves around cruise sales. Although sales is a large topic applied in many industries and businesses, CLIA courses focus on the cruise element of sales which has its own nuances. These lessons have evolved from decades of experience of those on the front line of cruise retail as well as the cruise lines themselves.

If I have completed a specific course in the old system, can I do it again in this system and still get CLIA Points?
Yes. All courses that have been implemented into this new system have all been updated and revamped. We recognize these as 'new' or 'updated' courses and reward accordingly.

I have already completed 'Oceans of Opportunity' in the previous Learning Academy. Do I have to do 'Oceans of Knowledge' and 'Oceans of More Opportunity'?

No
. The previous version of 'Oceans of Opportunity' that you may of completed between 2014-2019 has now been split into two parts in the new 2020 and beyond version; 'Oceans of Knowledge' (cruise industry specific training) and 'Oceans of More Opportunity' (cruise sales specific training).

However, we do encourage you to revisit these courses. They have been updated with the latest information and statistics, as well as designed to be more compact and interactive. The new version is also unlocked, meaning you can visit any topic at any time (depending on your needs) without having to go through information earlier in the course.

How long does each CLIA certificate last?
ALL certificates (Accredited, Ambassador, Master) expire at the end of the calendar year, no matter at which time of year they have been completed. They will have an expiry date of 31 Jan the following year - this is a month of grace we provide in the event you have been on holiday and yet to renew your membership.

To renew your certificate, you must complete Cruise Dynamics for the current year. See information above.

I have completed 1 Elective as part of reaching my Accredited certificate. This year I want to achieve my Ambassador certificate which requires an additional 2 Electives. Do I still have to do the renewal course?
The good news is that the renewal course (Cruise Dynamics) is actually an Elective as well, so by completing this, not only do you renew your Accreditation certificate, it means you only have to do 1 additional Elective that is part of the Ambassador criteria.

Why do I need to 'renew' my certificate?
As the cruise industry continues to evolve with new vessels, increased product offerings, experiences, regulations, and expanded destination choices, it is our responsibility to ensure our certified agents are up to date with the latest industry developments.

CLIA Australasia requires all certified agents to renew their certificate by completing the Cruise Dynamics Elective for that year via the CLIA Learning Academy.

I haven't been a CLIA member for a few years due to being at another non-CLIA agency, but I have returned! Do I get my points back and my certificates back?
You have done the hard work in the past, so you will not lose any of the training accolades. We will reinstate all your points (with the exception of cruises taken or ship inspections greater than 10 years ago). The only thing you will need do is renew your certificate by completing the Cruise Dynamics Elective to get you back up to scratch.
How long does it take to complete a course?
Some cruise line courses may take 10-15 min while other detailed courses may take up to 3 hours. This will depend on how you study, whether you watch all the videos, explore links... there is no finite answer. We like to think of the Members Hub as a training/resources union... designed in bite-sized chunks that allows exploration and education as you need it, unlike our older system when you were required to stay on a linear pathway that would only unlock at each milestone.