CLIA Ocean Debut Virtual Showcase 2022

CLIA Cruise Lines are set to unveil a succession of spectacular new ships this year that are set to re-energize cruising and offer exciting new experience for guests.


CLIA Australasia is excited to announce the return of its Ocean Debut Virtual Showcase, scheduled to run between Tuesday 15 and Thursday 24 March – featuring 2022's most anticipated new cruise ships.


The showcase will provide travel agents with valuable information about the newest ships. Each ship will be profiled in detail, covering ship facts; dining, entertainment and accommodation options; public spaces; new innovative features and designs; and what type of experience guests can expect when they step on board.

Simply register your details for each day by clicking the link below. More information on each of the new ships featured in the showcase can be found HERE.
CLIA Virtual Events - Next Generation Technology & Innovation at Sea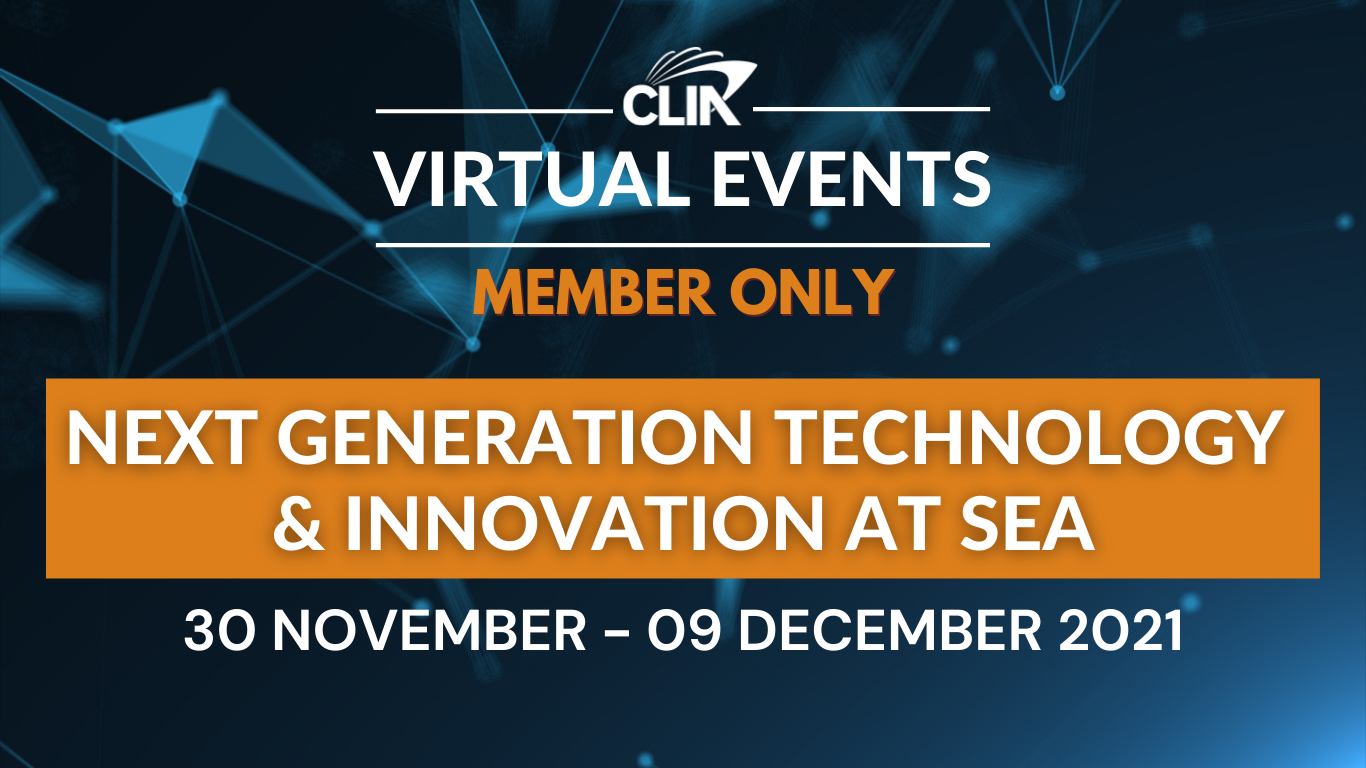 There is no doubt about it – technology is redefining the cruise experience! From new onboard experiences to the smart systems guiding guest health and safety, digital innovations are helping make life at sea seem more seamless and engaging.


Join us for our final webinar series for 2021 – running from Tuesday 30 November to Thursday 9 December, to learn more about some of the onboard technologies introduced by CLIA cruise lines that have changed the guest experience. You'll hear all about smart phone apps, wearable devices, digital services, advances in artificial intelligence, smart room technologies and the latest technology in on-board entertainment.


CLIA Virtual Events - Next Generation Technology & Innovation at Sea is offered exclusively to CLIA Members!
CLIA Cruise Forum
CLIA invites you to join our Virtual Cruise Forum on Friday 27 August 2021, offering essential insight from regional and international speakers as our industry navigates a path to recovery.


To be held in lieu of the postponed Cruise360 Australasia Conference in Sydney, this forum will provide important updates and an opportunity for our cruise community to unite at this critical time.


CLIA's Virtual Cruise Forum is open to all CLIA Members at no charge and will feature live panel discussions and interviews - each designed to keep you informed and ensure you benefit from cruising's recovery.


SELECT HERE to view the schedule and register for each session