CLIA Luxury Cruise Showcase
The luxury cruise sector has been among the most dynamic and innovative areas of the global cruise industry over recent years, pioneering major advances in ship design and on-shore experiences. Key luxury operators have redefined cruising in many regions of the world and created enormous opportunities for travel agent partners and luxury specialists.
CLIA Australia's Luxury Cruise Showcase offers CLIA Members the opportunity to hear from some of the most respected brands in this sector, providing insight into how they're confronting the challenges of the post-pandemic environment and an opportunity to hear more about the exciting product developments that continue to set new standards for world cruising.
The Showcase featured exclusive interviews with international luxury cruise brand leaders including:
Tom Wolber, President & CEO Crystal Cruises
Jason Montague, President & CEO, Regent Seven Seas Cruises
Roberto Martinoli, President & CEO, Silversea Cruises
Josh Leibowitz, President, Seabourn


This was followed by a Panel session with regional directors who provided a local perspective on how travel agents can move forward with confidence and keep selling the luxury cruise experience.
Exclusive Interviews and Panel Session (Select to watch the recordings)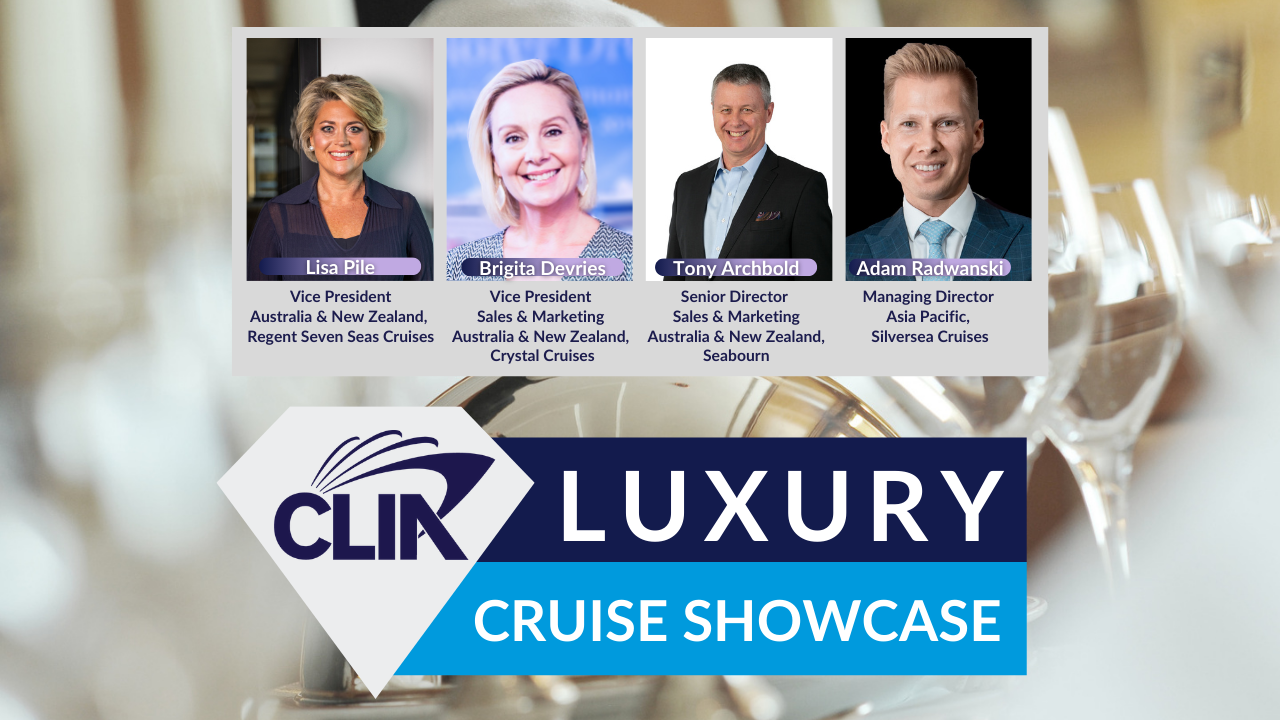 Panel Discussion
Lisa Pile, Vice President Australia & New Zealand, Regent Seven Seas Cruises
Brigita Devries, Vice President Sales & Marketing Australia & New Zealand, Crystal Cruises
Tony Archbold, Senior Director Sales & Marketing Australia & New Zealand, Seabourn
Adam Radwanski, Managing Director Asia Pacific, Silversea Cruises
Sep 2020